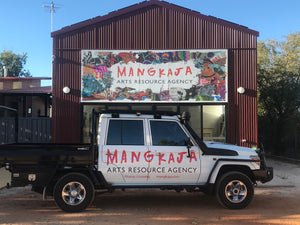 Mangkaja Arts Resource Agency
The art centre is located in the centre of Fitzroy Crossing and functions as a fine art gallery, specialty store and a studio space for the artists to paint and make cultural artefacts. Mangkaja Arts is funded through a range of Government agencies. Other operational income is derived from commission from sales.
Mangkaja proudly acknowledges the valued support of The Australian Government.